With the end  of summer rapidly drawing near, my mind starts wandering back to the "Good Ole Days". In my hometown of Stevens Point, Wisconsin our summer tradition was Crazy Days. What is Crazy Days? Well, if you ask my mom, it was crazy, but you ask any kid, preteen or teenager it was 3 days uptown that you couldn't miss.
Crazy Days are basically sidewalk sales. All the merchants in town dig through their back stockrooms and drag out all their leftover stuff from the current season and seasons past, way past. Everything they thought was going to sell during the year that is still sitting the shelves or hanging on the racks, most of it so blasted ugly that's the reason it's still hanging around there.
I loved Crazy Day's, I'd save my allowance and babysitting money for months just for these 3 days. It was a cacophony of laughter, shouting, babies crying, polka music, country music, live broadcasts from the radio stations all mingled with the  tantalizing smells of popcorn, corndogs, French fries and caramel apples from the food wagons, pizza, cotton candy and hot peanuts in the shell.
There would be live local entertainment, the scouts might be putting on a demonstration on camping safety, 4-H would be showing how to do projects and the Town Clown would  be zipping around on his unicycle making balloon animals and passing out suckers from deep within the endless pockets in his red and white striped pants.
The town "square" would be overflowing with all the local farmers and their  tables loaded with everything from apples to zucchini for sale. Homemade preserves, jelly's, pickles, baked goods, fruits and veggies galore. If you were there early enough you could always count on Josie, among a few others, to have fresh brown eggs and chickens that were butchered that morning.
The highlight of the entire "festival" was the shopping! Mom and grandma would head for Spurgeons and Montgomery Wards first for the best deals on new sheets, pillowcases and towels. That was the best place to buy those ungodly rubber sheets that were underneath the mattress pads incase you or the dog had an accident in the middle of the night. Those miserable things crackled all night long and made you sweat like a pig during the summer, but you had to have rubber sheets on the bed.
My mom always  and still actually has had a lifelong love affair with those miserable flour sack towels for the kitchen. Not really sure why, they aren't very practical for drying dishes as they get soaking wet after the first dish is dried. But she loves them and has drawers full of them.
Grandpa would head to Coast to Coast for seeds, garden tools and the ever elusive perfect nut or bolt. He had coffee cans full of nails, screws, washers and the such, but when he needed something, he never had the right one. So he was like a kid at Christmas when he was faced with an extensive selection of several dozen gross of penny nails.
My brother and dad would head to whatever had Michael's interest at that time. My dad was a patient shopper, Mike would drag him to the fishing stuff, baseball, and every toy display there was and dad just followed along. They would come home with some interesting treasurers.
Me, I would hightail it over to Ben Franklin and Woolworths. Where else could you find nail polish in every color of the rainbow for a nickel. Wet and Wild was new back then and I loved the hot pink and blood red hues. You could always find deals on Love's Baby Soft perfume, which was what every sophisticated pre-teen and young lady wore. I also wore Muguet, the Lily of the Valley scent. Of course if you wore a fragrance with a fancy French name, that just made it all the better.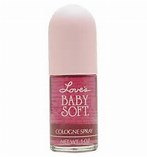 Who could ever forget the 70's classics, Spoon Rings, Mood Rings and the loyal, faithful to a fault Pet Rock. Yes I unashamedly had them all and wish I still had them.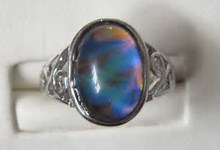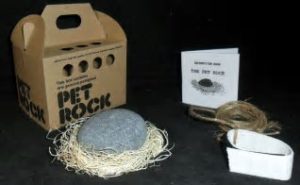 The stores would start out at one price on Friday, on Saturday, the prices would drop and what ever was left on Sunday went to rock bottom deals. After the weekend was over, it went back into the "vault" until next year when it stood a good chance that it would be scooped up by someone who was looking for just that item.
We would head home each day tired, our tummy's filled to the gills with all that amazing street food and clutching our treasures close to our hearts all the while, sending up a little prayer that the pair of sandals or the drill bit set would still be there the next day and priced just a bit lower so we could grab it and feel like we got the most amazing deal of the century.
Those really were the " Good Ole Days ", fun, laughter, friends, great food and fabulous deals on stuff we just could not live without. With all the online shopping we have now, this is one memory I would love to go back and redo.
Sit back and think of your summer memories, it will make you smile.
Go Ahead…. " Just Try It! "