It's here the holidays are upon us and our baking is approaching quickly. VANILLA SUGAR is a must in your kitchen for so many things, a cup of coffee, warm bowl of oatmeal, cookies and cakes galore. It's so simple to make and only takes a couple minutes to prepare.
While you are out shopping for your Thanksgiving baking supplies, be sure to stop by the spice rack and pick up a vanilla bean. You don't need to buy an expensive one and that one bean will go a long way.
VANILLA SUGAR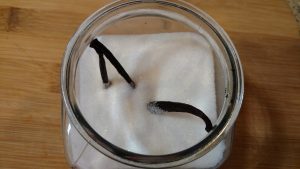 Whole VANILLA BEAN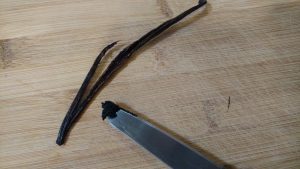 2 cups sugar
Split the VANILLA BEAN down the middle and scrape out the vanilla paste. Put paste in the bottom of a container with tight fitting lid.
Add 1 cup of the sugar and bury the VANILLA BEAN deep in and cover with remaining sugar. Cover tightly and set aside for two weeks to allow the vanilla to flavor the sugar.
Go Ahead… "Just Try It!"